Govindan Gopalakrishnan is not your regular architect because, technically, he is self-taught. That didn't deter him to go on conceptualise, design and create over 88 mosquesin Kerala which includes the magnificent Juma Masjid in Palayam, Thiruvananthapuram, the Sheikh Masjid at Karunagapally modelled on the Taj Mahal, the Vavar Palli ( Nainar Mosque) and the spectacular Beema Palli in the Thiruvananthapuram city suburbs.
G Gopalakrishnan also is a staunch believer in the power of faith, called by any other name, and observes the Ramzan fast, Lent and the 41-day vrat during the Sabarimala pilgrimage season. He is married to Jaya, who is Christian by faith and has given absolute freedom to his children to follow whichever faith that they feel right in their hearts.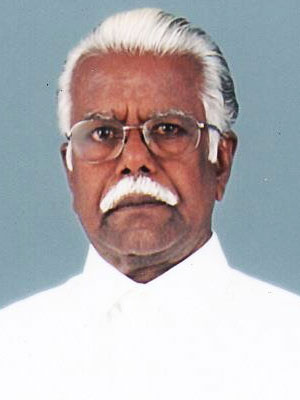 Gopalakrishnan dropped out of his AMIE course due to financial difficulties in 1959, and joined his father, a building contractor who was at the time, entrusted with the Palayam Mosque construction, which was completed in 1965. The young Gopalakrishnan had, by then, found his life's calling. The Beema Palli, his first major accomplishment – in 3 acres with a magnificent façade and minars that are 132 ft tall – took 18 years to complete, as it was constructed solely on the faithful's offerings. There was no turning back from then on. The Beema Palli also had him using the lotus motif as an underlying design theme across the structure which also invited its share of hue and cry by voices powered by religious bigotry.
Gopalakrishnan's answer was simple, "How did a flower become a part of any religion ? The lotus is a beautiful flower. It's our national flower. By designing lotus petals I was expressing my reverence to it," he is quoted to have replied.
The Vavar Palli ( Nainar Mosque) in Erumely also posed a major challenge, on how to preserve the privacy of the central prayer area and yet be at the same time accessible to the Sabarimala pilgrims who throng the mosque on their pilgrimage to the temple. According to Gopalakrishnan, "It was a touchy issue, for the work had to be carried out in such a way that the Hindus who circle the mosque do not disturb their Muslim brethren during namaz". He had an easy solution — a roofed verandah around the mosque for the Ayyappa devotees.
Expertly flitting between blends of Indo-Persian architecture, Indo-Saracen style and Indo-Islamic Architecture in India, it is interesting that he still has to get his blueprints certified by a by a qualified architect before he sets them in concrete. His son and daughter-in-law, architects themselves, now ensure that, as he gives guidance and support to Architekton in Thiruvananthapuram, Kerala.
Gopalakrishnan is also the founder of 'Maanavamaitri', a forum for promoting universal brotherhood which doesn't surprise those who know him, as a human being whose life, has been an enduring message and living testament of universal brotherhood and interfaith harmony.
The Vavar Mosque in Sabarimala